Composite materials processes
Respond to the challenges of reducing structures weight and manufacturing complex parts.
21

R&D engineers and technicians

3

doctoral students

15

R&D projects

6

scientific publications in 2021

9

patents filed in 2021
Our latest achievements
Our areas of expertise
Process-oriented preforming technology (dry and pre-impregnated preforms)
Integration of functions into preforms for operational performance data on products
Impregnation processes of dry preforms by RTM and infusion
Forming processes for pre-impregnated preforms involving stamping and compression
Welding technologies for thermoplastic composites and multi-material assembly
Process hybridisation solutions and design of multi-material structures
Reduction of the processes environmental impact through energy optimization of production systems and the recovery of material flows
Forming processes for reused and recycled materials
Our service and applications
Feasibility studies and proof of concept
Validation and sizing of composite structures
Development of pre-industrial pilot lines
Test runs and production of demonstrators
Assistance during roll-out of new processes
Optimisation of existing composites processes
50 tonnes vertical press

Welding robot for thermoplastic induction
More about composite materials processes at IRT Jules Verne
Innovative composites processes respond to the challenges faced by manufacturers to reduce weight and manufacture complex structures.

IRT Jules Verne develops solutions that match product design and implementation process, and that enable the automation of composites processes with the objective to optimise costs, production rates and performance. Beyond economic performance, we work on reducing the environmental impact by optimizing the flow of materials into the factory as well as the energy efficiency of processes.
The team dedicated to composites processes combines industrial profiles from the aeronautics and automotive industries with academic profiles. This complementarity and the multi-disciplinary approach allow IRT Jules Verne to offer a complete range of solutions, from raw materials to the part or the structure as a whole, including upcycling or recycling.

The Composite Processes team focuses on preforming for thermoplastic and thermosetting matrices and on manufacturing processes for thermoplastic parts and structures with glass or carbon fiber reinforcements. It works on industrial demonstrators up to scale 1.

Engineers and doctors dedicated to the development of innovative composites processes work in close collaboration with other IRT Jules Verne teams specialising in characterisation, monitoring, modelling, simulation and robotics in order to propose comprehensive solutions for each industrial problem.
Contact us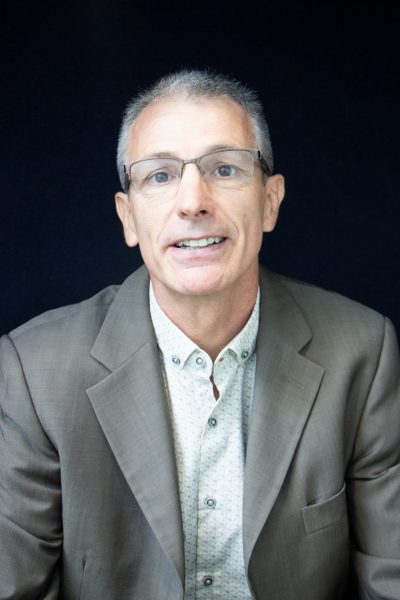 Yannick Amossé
R&T Manager, Composite materials processes
Contact us