Automotive industry
| | |
| --- | --- |
| | The automotive industry must quickly achieve the objectives set by European regulations to reduce CO2 emissions from vehicles through, for example, the development of new engines. These new mobility solutions require companies of this sector to develop hybrid metal/composite solutions to guarantee the increase in vehicle autonomy. They also require work on functionalization to limit the number of assemblies and thus reduce costs and cycle times, two important issues for this sector which has to deal with high production rates. |
Introduce hybrid solutions in vehicles
IRT Jules Verne works with companies from the automotive industry to develop manufacturing processes (stamping, additive manufacturing, etc.) for multi-material parts (composite-metal) with identical or better technical and economic characteristics than those currently used.
Develop the automotive industry of the future
To meet high throughput and reduce cycle times, IRT Jules Verne and its partners are developing robotic solutions for low value-added operations and deploying online (continuous) process control tools.
Contact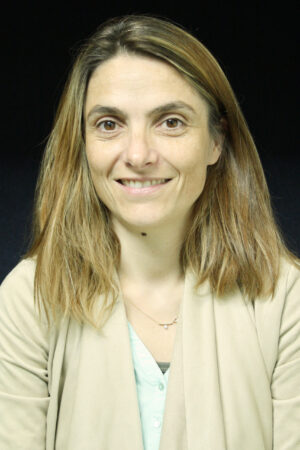 Céline LARGEAUManager in charge of the
development of the automotive sector
Contact