Shipbuilding
| | |
| --- | --- |
| | The French shipbuilding industry has a recognised know-how, but faces strong competition from Europe and Asia. Innovation, and more particularly collaborative innovation, is a way for this sector to remain competitive on national and international markets. |
Reduce costs and production rates
IRT Jules Verne works in partnership with shipbuilders and subcontractors to develop new manufacturing processes and robotic solutions to reduce manufacturing costs and times.
Meet the need for skills
The shipping industry also faces employment and skills needs. Some professions, such as welding, have nowadays a large shortage of workforce. To meet these needs, IRT Jules Verne is working to improve the productivity of these operations by developing autonomous robotic solutions. Through this objective, the institute also contributes to improving the working conditions of operators by refocusing human activity on tasks with higher added value.
Contact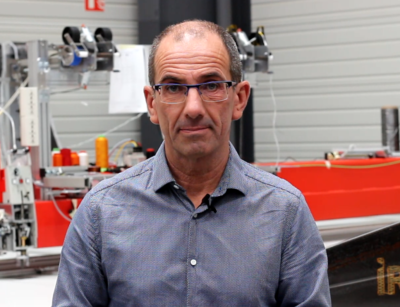 Philippe PIARDManager in charge of the
development of the shipbuilding sector
Contact